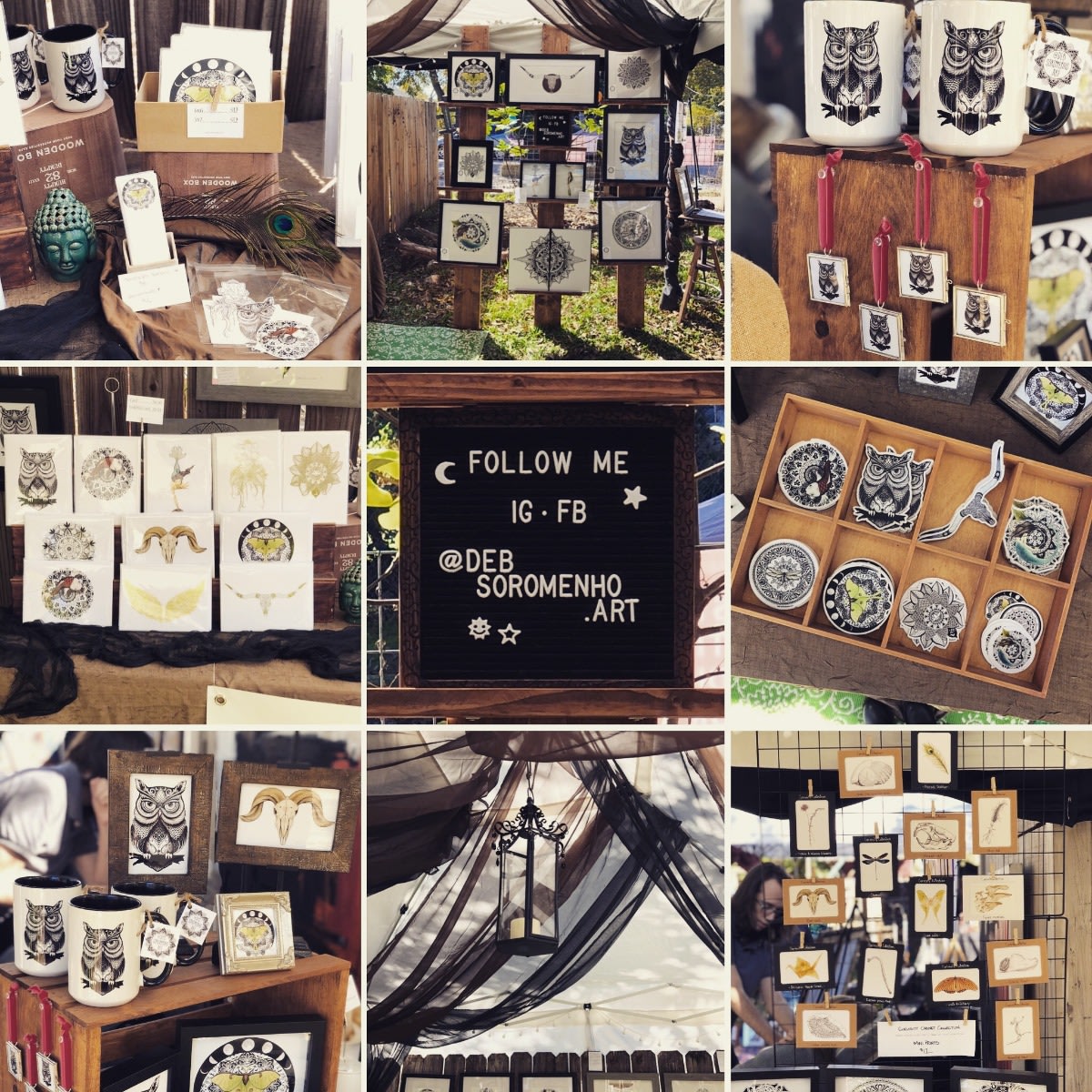 Events & Exhibitions
Current:
ARTUS Pop Up Shop at the Arboretum in Austin, TX.
---
Upcoming Show -
EAST 2021 - November 13-14, 20-21, 2021
East Austin Studio Tour (EAST) is a free, annual, self‑guided art event spanning two weekends in November. EAST provides opportunities for the public to meet the artists of Austin in their creative spaces.
I'll be showing my art once again at Two Goats Pottery and we're pretty much having our own mini art festival. It's going to be amazing!!
• Pet 2 adorable goats! • Listen to live music! • Hang out by the bonfire! • Drink some mulled wine and have a snack! • Swing on the tree swing! • Chat and hang out and have an amazing time! • Most importantly, admire (and hopefully purchase) the amazing art from our 7 artists.
This year, I'll be showing my art in my vintage 1977 GMC completely converted motorhome!
It's an art piece in it's own right and one of my pride and joys. The inside is completely transformed into what I call a cross between a curiosity shop and a speakeasy.
You have to come see it.
EAST Studio Tour includes approximately 807 artists: 223 artists in studios, 246 guest artists, 326 artists in groups, and 12 library exhibitions.
---
If you can't make it out in person, buy your favorite piece right here on my site! :)
Past Events
The Dig Pub- month of March 2020

Opening Reception Sunday, March 1, 2020

401 Cypress Creek Rd. Cedar Park, TX

Monkey Nest Coffee
- month of December 2019
5353 Burnet Road, Austin TX
Cedar Park Pottery - month of January 2020
600 S. Bell Blvd #5, Cedar Park TX
EAST 2019 - November 16–17 & 23–24, 2019